Media Partners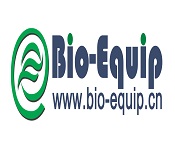 Established since 1998, Bio-Equip is a leading website for lab equipments, reagents, consumables and bio services. Our users come from different fields like life science, medical research, pharmaceutical, biotechnology, modern agriculture, food safety and environment monitoring. Bio-Equip offer users a complete product directory which involves 158 product ranges among lab equipments, reagents, consumables, lab animals, bio services, cell lines, bio software and books.Serving users through two websites, www.bio-equip.com (Chinese) and www.bio-equip.cn (English), we own over 20,000 registered suppliers and more than 500,000 pieces of product and technical service information with details of product description, price, sample downloading, technical articles and videos.
---
BioNanoNet is an Austrian scientific network that specializes in Key Enabling Technologies (KETs) on national and international level, with a strong focus on bio- and nanotechnologies. BioNanoNet has the clear aim of supporting innovative interdisciplinary research by forming cooperative networks and synergistic collaborations, with special emphasis on (i) nanotoxicology, (ii) health, safety and nano-/medicine, and (iii) sensor technologies.
---

Keeping up to date with new advances, treatments, and evidence in medicine is an essential component of continuous medical education and clinical governance. A broad range of organizations involved in health care such as medical societies, pharmaceutical providers, and other health care institutions all play a vital role in educating the medical field on current and future issues in medicine including clinical trials, new treatments, and guidelines by organizing various educational meetings, seminars, and conferences. CourseForDoctors.com is a platform that is dedicated to all medical doctors and allied health professionals who are looking to keep their knowledge up to date by finding the right educational sessions and getting the latest news updates in their field of practice.
---