Theme: Present situation and future perspective of Bio-polymers and polymer chemistry
Biopolymers summit 2018

This session concerned with all aspects of advanced Biopolymers, now Day the most promising Plastic is Polylactide (PLA) which instead of being manufactured from petrochemicals, are made from sustainable feedstocks such as sugar, starch or Cellulose. Till date, the use of biopolymers, including first generation PLA, has been limited by their Physical properties and relatively high cost of manufacture. Next generation biopolymers, including Plastic component fabrication, Polysaccharides second generation PLA, are expected to be cheaper and to offer improved performance and a wider application.
Biopolymers are polymers that occur in nature for example Carbohydrates and proteins. Biopolymers are already being produced commercially on large scales, although they usually are not used for the production of plastics. Even if only a small percentage of the biopolymers already being produced were used in the production of plastics, it would significantly decrease our dependence on manufactured, non-renewable resources.
This Session Include the Chemistry of biopolymers, Polylactic acid in Biopolymers, Nucleic acids in Biopolymers, Polysaccharides in Biopolymers, Polynucleotide in Biopolymers.
The Global Bioplastics & Biopolymers Market is poised to grow at a CAGR of around 12.8% over the next decade to reach approximately $8.9 billion by 2025.
The global Market increasing share of the various markets for Biopolymers. Innovations has already achieved significant success with its early investments its £1.5m investment in obesity drug developer return up to £22m, following its sale for£100m in 2013, while the sale of Respivert, a small molecule drug discovery company, resulted in Innovations realizing £9.5m, a 4.7 return on investment. In the year to2015, Innovations invested £14.0m in 20 ventures, helping to launch three new companies.
This session content advances in polymer technology. Polymer Chemistry is the branch of chemistry that deals with number of monomer unit. Oligomers with only a few repeating units to high polymers with thousands or millions of repeating units. Polymer Chemistry includes branches that mimic the divisions of the field of chemistry as a whole, with synthetic (preparation methods) and physical (property determination), biological (proteins, polysaccharides, and polynucleic acids), and analytical (qualitative and quantitative analysis) chemistry. Pre-existing polymers can also be modified by chemical means - including grafting or functionalization reactions. Polymerization and modification reactions can be employed to produce designer polymers as new materials with practically any desired properties
This session represent Enhanced tumor targeted gene delivery, Polymers for tissue engineering, Multifunctional lanthanide coordination polymers, Recent advances in regenerated cellulose materials, Polymers with upper critical solution temperature in alcohol.
Market analysts forecast the global advanced polymer composites market to grow at a CAGR of 8.13% over 2014-2019.
The present scenario and the growth prospects of the global advanced polymer composites market for the period 2015-2019. To calculate the market size, the report considers the revenue generated from the sales of advanced polymer composites. It also presents the vendor landscape and a corresponding detailed analysis of the top five vendors in the market. In addition to provides data on various segments of the market, which are based on the criteria such as type (glass, carbon, and aramid), application (aerospace and aviation, automotive, energy, electronics, marine, and others), and geography (North America, Europe, APAC, and ROW)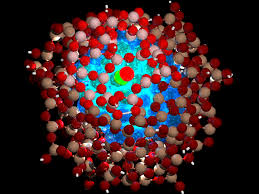 This session presents the Polymer Nanotechnology. and its application in various field. Nanotechnology is one of the most popular areas for current research and development in basically all technical disciplines. This obviously includes polymer Nanotechnology which include microelectronics (which could now be referred to as nanomaterial), polymer-based biomaterials, Nano medicine, Nano emulsion particles; fuel cell electrode polymer bound catalysts, layer-by-layer self-assembled polymer films, electros pun nanofabrication, imprint lithography, polymer blends and Nano composites. Even in the field of Nano composites, many diverse topics exist including composite reinforcement, barrier properties, flame resistance, electro-optical properties, cosmetic applications, bactericidal properties. Nanotechnology is not new to polymer science as prior studies before the ages of nanotechnology involved Nano scale dimensions but were not specifically referred to as nanotechnology until recently. Phase separated polymer blends often achieve Nano scale phase dimensions; block copolymer domain morphology is usually at the Nano scale level; asymmetric membranes often have Nano scale void structure, mini emulsion particles In the large field of nanotechnology, polymer matrix based Nano composites have become a prominent area of current research and development.
This session represents the Preparation of Nano-particles by emulsion polycondensation, Conjugated polymers for photovoltaic devices, Dispersion of single-walled carbon nanotubes using polymers, Polymer–Nano shell composites for photothermally drug delivery, Synthesis and characterization of polymer Nano-composites, Application of novel polymeric nanoparticles.
Asia pacific accounted for largest market share for poly Nanocomposite application owing to widespread use in various industries including packaging, automotive, electronics & semiconductor, aerospace, defense and coatings. Growing electrical and electronics market in South East Asia particularly in South Korea, Japan and China is expected to boost the poly Nanocomposite market over the forecast period.
This session content application and synthesis of synthetic polymer. Synthetic Polymers is a comprehensive introduction to the technologies involved in the synthesis of the main classes of engineering high polymers used in such materials as plastics, fibers, rubbers, foams, adhesives and coatings. Besides the basic processes, this volume includes information on physical, chemical and mechanical characteristics - key factors with respect to obtaining the right end products. It also focuses on the main application of synthetic polymers in different engineering areas and gives data on production and consumption. Over 60 technological flowcharts are presented in a clear and concise manner, to provide the reader with essential information on relevant operations.
This session represent The Mechanochemical modeling of synthetic polymers, Uses of synthetic polymers in daily life, Synthetic polymers with intrinsic anticancer activity, Thermal decomposition of cellulose/synthetic polymer, Synthetic polymers used in biopharmaceutical delivery, Synthetic organic polymers are human mad.
Global Synthetic Latex Polymer Market CAGR Growth of 3% by 2019.
Global market research analyst predicts the synthetic latex polymers market to grow at a CAGR of around 3% during the forecast period. The increased demand for paints, coatings, and adhesives and sealants due to the global recovery of the housing market is driving the market growth. The housing market in countries such as China, Russia, Turkey, Luxemburg, Singapore, Columbia, and India are witnessing substantial growth thereby driving the demand for latex polymer based paints and coatings.
This session contents the biopolymers application and trends in different field. It provides an up-to-date summary of the varying market applications of biopolymers characterized by biodegradability and sustainability. It includes tables with the commercial names and properties of each biopolymer family, along with biopolymers for each marketing segment, not only presenting all the major market players, but also highlighting trends and new developments in products. Biopolymers have been mainly used by mankind as food, or for making clothing and furniture. Since the industrial time, fossil fuels such as oil are the greatest source in the development and manufacture of almost every commercial product, such as the plastic, which is currently used at a very large scale. But these fuels are not unlimited resources, and environmental concerns over all aspects of using fossil fuels for production and energy must be taken into account.
This session represent the Packaging Agriculture/Forestry/Fishery, Electronics, Automotive Applications, Medical, Dental, and Pharmaceutical Application, Cosmetics.
The Global Bioplastics & Biopolymers Market is poised to grow at a CAGR of around 12.8% over the next decade to reach approximately $8.9 billion by 2025.
The global Market increasing share of the various markets for Biopolymers. Innovations has already achieved significant success with its early investments its £1.5m investment in obesity drug developer return up to £22m, following its sale for£100m in 2013, while the sale of Respivert, a small molecule drug discovery company, resulted in Innovations realizing £9.5m, a 4.7 return on investment. In the year to2015, Innovations invested £14.0m in 20 ventures, helping to launch three new companies.
This session contents Smart functional polymers have gained huge amount of interest in recent times due to their innumerable applications in the areas including sensors, actuators, and switchable wettability, bio-medical and environmental applications. Polymers that possess the ability to respond to external stimuliare referred to as smart polymers or stimuli responsive polymers
This session content Smart polymers for microfluidics, Semiconducting Conjugated Polymers, Stimuli-Responsive Polymers, Biomimetic Materials And Supramolecular Metallopolymers
This session presents the Biodegradable plastics (Bio plastics) are one of the important issues in plastic industry. These are natural biopolymers that are synthesized and catabolized by various organisms. These materials do not cause toxic effect to the nature. The use of biopolymers could markedly increase as more durable versions are developed, and the cost to manufacture these bio-plastics continues to go fall. Bio-plastics can replace conventional plastics in the field of their applications also and can be used in different sectors such as food packaging, plastic plates, cups, cutlery, plastic storage bags, storage containers or other plastic or composite materials items you are buying and therefore can help in making environment sustainable.
This session represent the Polymeric Biomaterials, Applications of Poly (lactic Acid), Biodegradable Polymers and Polymer Blends, Application of biodegradable plastics.
The Global Biodegradable plastic Market is grow around $3.4 Billion by 2020, at a CAGR of 10.8 between 2015 and 2020.
The biodegradable plastics market is projected to grow from more than USD 2.0 Billion in 2015 to USD 3.4 Billion by 2020, at a CAGR of 10.8% between 2015 and 2020. The report explains the driving and restraining factors of the global biodegradable plastics market with an analysis of trends, opportunities, and challenges. The biodegradable plastics market is segmented by type, by application, and by region. The market size of each region, namely, Western Europe, North America, Asia-Pacific, and Rest of the World (RoW) is projected in the report. The key countries such as the U.S., Germany, China, and Japan are covered and their respective market sizes are forecasted along with their growth rates.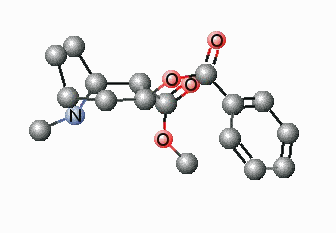 This session presents two main aspects of biopolymers; processing and product, The recent advance in converting natural polymers such as starch, protein, and cellulose for melt processing is briefly reviewed. The technical challenges for using natural polymers for thermoplastic applications and recent innovation in extrusion plasticization of starch enabling rapid expansion of starch for high valued polymer applications are summarized. extrusion plasticization extrusion plasticization including polylactic acid (PLA), terpolymer of terephthalic acid, adipic acid, and butandiol (Ecoflex polymer), and polybutylene succinate (PBS) are also briefly reviewed and provided with a special focus on inherent properties relevant to fiber and nonwoven applications. Technical approaches are discussed to enable high performance biopolyester melt spun webs. The effects on crystallization kinetics of heterogeneous nucleation with various nucleating agents are explored by using Avrami model. Process modifications are discussed including heated quench and heated fiber draw to maximize fibrous web crystallinity. Some biopolymers such as starch, protein, algae, and spunbond PLA are selected for anaerobic biodegradation in order to understand how they behave in the waste disposal environment. The results indicate that starch can achieve a complete biodegradation within about one month timeframe, whereas protein and algae can achieve 62 to 70% biodegradation. PLA biodegradation in anaerobic conditions is highly affected by degrading temperatures relative to its glass transition temperature.
This session represents Thermoplastic applications, extrusion plasticization, crystallization kinetics, crystallinity, biodegradation.
Bioprocess Market Size worth $71.03 Billion By 2021 | CAGR: 12.4%
The global top 10 bioprocess technology market is expected to reach USD 71.03 Billion by 2021 from USD 39.30 Billion in 2016, at a CAGR of 12.4% from 2016 to 2021. Rapid growth in pharmaceutical and biotechnology industries, growth in the number of new drug launches, strong trend of R&D in life sciences research, increasing government support for pharmaceutical and biotechnology industries, and rising prevalence of chronic diseases are the key factors driving the growth of this market.
To Review the recent application and trends about Biopolymers and its Environmental Applications, this session is designed and focused to discuss advances in technology in all areas from chemical synthesis or biosynthesis to end use environment applications.
This Session content Polysaccharides, Bio fibers, Bio plastics, Biocomposites, Natural rubber and gums, Bacterial and blood compatible polymers, Miscellaneous biopolymers, Biopolymers for specific application.
The Global Biopolymers Market is poised to grow at a CAGR of around 12.8% over the next decade to reach approximately $8.9 billion by 2025.
This session presents the product made from natural fiber reinforce biodegradable polymer composites are yet to be seen in high magnitude. Present scenario of biodegradable polymer composites promotes the use of environmentally friendly materials. Biodegradable Polymers can also use to control the drug release rate from the formulations. The applications of polymers in drug delivery have been realized because polymers offer unique properties which so far have not been attained by any other materials.
This session Represents the Thermoplastic starch, thermoplastic chitosan, Bio(co)polyesters, Synthesis by Enzymatic Catalysis, Biosynthesis and polymers preparation, Application of biodegradable polymers.
The Global Biodegradable polymer Market is poised to grow at a CAGR of around 21% by 2021.
The market research analyst predicts the global biodegradable polymers market to grow exponentially at a CAGR of around 21% by 2021. One of the key factors driving the growth of this market is the rise in enhanced consumer appeal to eco-friendly packaging. As consumer focus is changing towards healthier living, the demand for a natural, sustainable, and green product is also increasing.
This session presents the new biomass based composition from renewable resources. Now a day, it is clearly observed from the current scenario of environmental preservation a continuous definition and approval of growingly restrictive regulations and an increase in the market demand for products with a lower ecological footprint. Especially the automobile sector has been identified as one of the most involved in the adoption of protectionist measures towards the environment preservation, translating some of their major concerns in the increase of green materials demands. The technical performances of the developed base biopolymers will be enhanced by means of the addition of natural reinforcements functionalized to better tailor its properties of compatibility, dispersion, aspect ratio, etc.
This session represent Properties and Materials Applications, Polysaccharides, Alginates, Reduction of the dependence on fossil resources.
The market for renewable chemicals is in its infancy and is projected to witness dynamic growth at a CAGR of over 10.0% between 2015 and 2020
This session approaches Polymer technology forms one of the largest areas of application of microwave technology, the methods and procedures used therein are among the most developed. Microwave-Enhanced Polymer Chemistry and Technology describes novel approaches to polymer processing using microwave technologies. Coverage includes background and scientific data, analysis of processes and product properties in comparison with existing technology, applications that are being used in various approaches, and the status of current research. Features of microwave irradiation, i.e., solvent-free reactions, low waste, energy efficiency, high yield, short reaction time, and possible use of alternative solvents, can play an important role in the development of green chemistry methods.
This session represent Polymerization Processes under Microwave Conditions in Comparison with Conventional Conditions, Thermoplastic Polymers, Thermosetting Resins, Polymer Composites and Blends, Renewable Resources for the Preparation of Polymeric Materials and Polymer Modification, Recycling of Plastics, Commercialization and Scaling-Up.
The global polymer industry is expected to grow with a CAGR of 3.9% over 2015-2020.
This session content polymer energy application. Global demand for low cost, efficient and sustainable energy production is ever increasing. Driven by recent discoveries and innovation in the science and technology of materials, applications based on functional materials are becoming increasingly important. Functional materials for sustainable energy applications provide an essential guide to the development and application of these materials in sustainable energy production.
This session represent the implementation of a solid-state polymerization, Polymer-supported multivalent organcatalysts, Capillary micro flow reactors, Water based blend nanoparticles, Polymer-protected Nano sized catalysts, Catalysis by polymer-metal complexes, Catalyzed polymers applications on energy storage, Catalysis by linear polymers in solutions.
The Global Polymerization Catalysts Market is Expected to Value USD 4,008.99 Million In 2016, And Is Likely To Reach USD 5,242.08 Million By 2021, growing at an estimated CAGR of 5.51%, during the forecast period, 2016-2021.
This session contain bio-catalyst and function. The main function of catalysts is to speed up reactions without becoming a part of the reaction products. Enzymes, the biological catalysts are highly specific, catalyzing a single chemical reaction or a very few closely related reactions. The exact structure of an enzyme and its active site determines the specificity of the enzyme. Substrate molecules bind themselves at the enzyme's active site. Substrates initially bind to the enzymes by non-covalent interactions, including hydrogen bonds, ionic bonds and hydrophobic interactions. Enzymes lower the activation energy and the reactions proceed toward equilibrium more rapidly than the uncatalyzed reactions. Both prokaryotic and eukaryotic cells commonly use allosteric regulation in responding to changes in conditions within the cells. Allosteric regulation can be positive or negative. Regulation by allosteric inhibitors is common in many biosynthetic pathways. A protective peptide in zymogens regulates by inactivating the protein.
This session represents Synthetic polyester-hydrolyzing enzymes, Production of a polyester degrading extracellular hydrolase, Functional characterization of synthetic polyester, Enzymes for the bio functionalization, Smart nanotubes for bio separations and bio catalysis
Global Biocatalysis and Biocatalysts Market to grow at a CAGR of 6.34% during the period 2016- 2020.
The biocatalysts market was estimated around 81 kilo tons in 2013, with the high share of around 70% held by North America and Europe together. The global biocatalysts market by volume is projected to grow at a CAGR of 5.5% from 2014 to 2019. The high growth is forecasted to be in the RoW due to rise of end industries such as biofuel production, agriculture & feed, food and beverages in the region. Europe is estimated to have the second highest growth around 6.71% from 2014 to 2019.
This session content plastic waste management In the past 30 years, plastic products have gained universal use not only in food, clothing and shelter, but also in the transportation, construction, medical and leisure industries. Whereas previously synthetic plastics were developed as durable substitute products, increasing concern for the global environment and solid waste management has resulted in an urgent demand for biodegradable plastics.
This session represent the Challenges associated with polymers, Compatibility of polymers with waste management, Combustion of polymers produces heat energy, Sustainable disposal of municipal solid waste, Pyrolysis: thermal cracking of polymers, Recycling of plastic waste by density separation.
Global solid waste management market size was valued at more than USD 180 billion in 2015 and is estimated to exceed USD 300 billion by 2023, growing at a CAGR of over 8.5%.
Coupled with rapid industrialization and shifting of industries in other regions towards Asia-Pacific, the region has witnessed exponential growth in industrial activities, resulting in huge amounts of generated industrial waste. The industrial waste management market in Asia-Pacific is expected to grow at a CAGR of 11.4% between 2014 and 2019. This substantial amount of generated waste requires effective processing and disposal to minimize environmental hazards. However, as existing industrial waste processing systems are grossly inadequate, the region is expected to witness huge investments in the waste recycling and services industry.
This session presents the strategy in building market. The important part of marketing is market mix and consists of the marketing 'tools' you are going to use. But marketing strategy is more than the marketing of mixed polymers and plastics. The marketing strategy sets your marketing goals, defines your target markets and describes how you will go about positioning the business to achieve advantage over your competitors. The marketing mix, which follows from your marketing strategy, is how you achieve that 'unique selling proposition' and deliver benefits to your customers. When you have developed your Polymer marketing strategy, it is usually written down in a marketing plan. The plan usually goes further than the strategy, including detail such as budgets. You need to have a marketing strategy before you can write a marketing plan. Your marketing strategy may serve you well for a number of years but the details, such as budgets for marketing activities, of the marketing plan may need to be updated every year.
This session represents the polymers in textile marketing, Growth opportunities in shifting polymers markets, Polymers in plastic industry, Identify most cost-effective raw materials to use, Industry profitability for investments on polymers.
The global polymer fillers market is anticipated to grow at a steady rate and will post a CAGR of close to 5% during the forecast period. The increasing number of stringent guidelines and environmental regulations will drive the growth prospects for the global polymer fillers market until the end of 2021.
Biopolymer Societies and Associations:
ConferenceSeries Ltd invites you to attend the 7th World congress on Biopolymers and Polymer Chemistry going to be held on June 4-6, 2018 at Osaka, Japan. The main theme of the conference is "Present situation and future perspective of Bio-polymers and polymer chemistry".
Biopolymers and polymer chemistry 2018 World congress is an attempt to explore the various ways to utilize natural resources for betterment of the future, promising a better tomorrow for the progeny and a better vision for the springing research. Polymer chemistry and Biopolymers conferences is anticipated to be one of the best scientific conferences in Asia. The scientific sessions of this International Conference on polymer chemistry and Biopolymers conferences has been designed on vivacious topics such as Biomaterials and Biopolymers, Green Chemicals, Industrial Biotechnology, Micro and Nano blends based on natural polymers. Biopolymers conferences is consisting of well-organized scientific program and effervescent speeches by the expertise. ConferenceSeries Ltd Organizes 300+ Conferences, 500+ Workshops and 200+ Symposiums Every Year on Pharma, Medicine, Science and Technology across USA, Europe & Asia (conference series) with support from 1000 more scientific societies and Publishes 400+ Open access journals which contains over 30000 eminent personalities, reputed scientists as editorial board members. ConferenceSeries Ltd conferences always encourage the young researchers and students to share their excitement and enthusiasm with world class expertise.
Why to attend???
Biopolymers and polymer chemistry is an event delivering the concept of biobased world across the globe. In the present world where the use of conventional plastics, the consequences of plastic products use and the waste management of these products when they become waste, is a current and pressing issue. Concerns focus on the potential impact of conventional plastics they cause to the environment.
Target Audience:
Eminent Scientists of biopolymers and Bio plastics
Chemical engineering Research Professors
Junior/Senior research fellows of biomaterials and bioproducts
CEO's of biopolymers companies
Members of different physics associations of Biopolymers and bioplastics
Biopolymers doctorates
Why Osaka???
Osaka is a city that blends the traditional with the hyper-modern, presenting both with a distinctly local flavor. Osaka embraces both nature and consumerism, and seeks to take this combination to new heights by creating eco-friendly, futuristic spaces that sit alongside its shrines, temples, and castles from long-ago. from the busy shopping complexes of Umeda, to the gentle serenity of the Castle Park (and every famous and delicious food stall in between) - make the most of your time in this vibrant, merry city that is responsible for so much of Japan's best food, culture, and architecture. Osaka packs quite a punch. The confident, stylish city is a shopping hub, with fabulous restaurants and nightlife.
Conference Keywords
A chemical substance produced by a living organism is called Biomaterials, molecule present in a living organism is called Biogenic molecule. Biotic material, Natural material.
Biopolymers are polymers produced by living organisms, they are polymeric biomolecules Biopolymers can be polynucleotides (such as the nucleic acids DNA and RNA), polypeptides (that is, proteins) or polysaccharides (that is polymeric carbohydrates).These consist of long chains made of repeating, covalently bonded units, such as nucleotides, amino acids or monosaccharide's.
Sugar based Biopolymers, Starch based Biopolymers, Biopolymers based on Synthetic materials, Cellulose based Biopolymers,
There are primarily two types of Biopolymer, one that is obtained from living organisms and another that is produced from renewable resources but require polymerization. Those created by living beings include proteins and carbohydrates.
Difference between Biopolymers and Synthetic Polymers
Major difference can be identified by their structure, Lignocellulose is a biopolymer with a finite structure, Relatively synthetic polymers are simple and arbitrary structures
Applications of biopolymers are in various fields, especially in the field related to Nanoscaince, Biopolymers together with nanotechnology have already found many applications in various fields including water treatment, energy sector, biomedical application, and food industry, etc.
Disposal and Recycling of Bio plastic Materials
Bio based materials offer advantages not only on the raw materials side but also on the disposal side through certain promising end-of-life (EOL). This is a very sensible and conservation-minded approach to resource efficiency and carbon dioxide reduction because it maximizes the benefits while minimizing the environmental impact
Chemistry sub discipline that deals with the structures, chemical synthesis and properties of polymers
The simplest definition of a polymer is a useful chemical made of many repeating units
Types of polymers 1) Addition Polymers 2) Polyethylene 3) Polypropylene
4) poly(tetrafluoroethylene 5) Poly(vinyl Chloride) and Poly(vinylidene Chloride)
6) Acrylics 7) Condensation Polymers
Polymers can be very resistant to chemicals, Generally, polymers are very light in weight with significant degrees of strength, Polymers are materials with a seemingly limitless range of characteristics and colors, Polymers can be both thermal and electrical insulators, Polymers can be processed in various ways, etc.
Biodegradable polymers tend to consist of ester, amide, or ether bonds. In general, biodegradable polymers can be grouped into two large groups based on their structure and synthesis
Polymer synthesis, also known as polymerization, is the process by which are covalently bonded to form a (usually long) polymer chain or network
Polymer Nanocomposites consist of a polymer or copolymer having nanoparticles or Nanofillers dispersed in the polymer matrix. These may be of different shape, but at least one dimension must be in the range of 1–50 nm
When a single monomer is polymerized into a macromolecule, the product is called a homopolymer
Elastomer means "rubber". Some polymers which are elastomers include polyisoprene or natural rubber, polybutadiene, polyisobutylene, and polyurethanes
Polylactic Acid (PLA) is a biodegradable thermoplastic, made from renewable resources like corn starch or sugarcane. Outside of 3D printing, it's typically used in medical implants, food packaging, and disposable tableware
Synthetic materials that strengthen during being heated, but cannot be successfully remolded or reheated after their initial heat-forming. This is in contrast to thermoplastics, which soften when heated and harden and strengthen after cooling
This polymer has one of the simplest molecular structures ([CH2CH2—]n) and is at present the largest tonnage plastic material, these include pipes, packaging, components for chemical plant, crates, and items for electrical insulation
This polymer, which has the structure [—CH2CH(CH3)—]n arose as a commercial material following the work of Natta on catalysts for the preparation of high relative molar mass polymers from alkenes. it is used for one-piece molding's, such as boxes for card indexes, which can be used over many years without damage.
This polymer, whose name is often abbreviated to PMMA, is the most important of the commercial acrylic polymers. it is used for display signs, street lamp fittings, and ceiling lights in factories and offices. It is also the standard material for automobile rear lamp housings
Poly(styrene) is a polymer which finds widespread use in the developed world on account of its desirable properties
The name Nylon was given by the Du Pont Company of America to their first Synthetic condensation polymer formed by the reaction of difunctional acids with difunctional amines
PVC is a thermoplastic made of 57% chlorine (derived from industrial grade salt) and 43% carbon (derived predominantly from oil / gas via ethylene)
Industrial Policy For Plastic Product Manufacturing
Compulsory licensing is required for the following three items only viz. Hydrocyanic acid and its derivatives, Phosgene and its derivatives and Isocyanides and Di-isocyanides, some of which are used in the production of polymers
Profitable Plastic Product Manufacturing
Air Bubble Packaging Wrapper, Acrylic Buttons Manufacturing, Disposable Plastic Syringe Making, HDPE Bag Making, Blow-Molded Plastic Product Manufacturing etc.
Fundamentals of the Polymers Business
Main fundamentals of polymers business Exploring production processes, feedstocks, supply/demand trends, price drivers and regional dynamics in the context of recent developments
Bio plastics are plastics derived from renewable biomass sources, such as vegetable fats and oils, corn starch, or micro biota. Bio plastic can be made from agricultural by-products and also from used plastic bottles and other containers using microorganisms
bio fibers are the principal components of Biocomposites, which are derived from biological origins, for example fibers from crops (cotton, flax or hemp), recycled wood, waste paper, crop processing byproducts or regenerated cellulose fiber.
Large numbers of biopolymers have been examined for the design of drug delivery systems. Structure, size, shape and multi-functionality of drug delivery system can be controlled by the nanotechnology combined with biopolymers
Plastics engineering encompasses the processing, design, development, and manufacture of plastics products. A plastic is a polymeric material that is in a semi-liquid state, having the property of plasticity and exhibiting flow. Plastics engineering encompasses plastics material and plastic machinery
Plastics are polymeric materials that are formed into a variety of three-dimensional shapes, often by molding or melt extrusion processes
Amcor- Amcor is a global leader in responsible global packaging solutions, supplying a broad range of rigid & flexible packaging products into the food, beverage, healthcare, home and personal care and tobacco packaging industries
Ball- Ball Corporation is a provider of metal packaging for beverages, foods and household products, and of aerospace and other technologies
Crown Holdings -Crown Holdings is a leader in metal packaging technology. With operations in 40 countries employing over 23,000 people and net sales of $9.1 billion, the company is uniquely positioned to bring best practices in quality and manufacturing to growing economies in Asia, Eastern Europe, South America and the Middle East and North Africa
International Paper, Mondi, Owens-Illinois, Reynolds Group, etc.
Advanced Polymer Trading FZC (APT) trades in a wide range of plastic, rubber, chemical and petrochemical markets and has clients in a diverse range of industries including, Automotive, Packaging, Construction, Road and building material, Paint, Resin and adhesives, Pipe, Medical, Agriculture, Shoe & leather
Polymer Associations and society
Asian Polymer Association: The society involves academicians, scientists and technologists from all over the Asian countries providing a well knitted structure of the society. Vision of the society is to bring together Asian Science and Technology to the forefront of global arena so that a very dynamic association with the scientific world from Europe and America may be accomplished
Polymer clays contain a basis of PVC resin and a liquid plasticizer making it a plastisol. A home pasta-making machine is a popular multi-purpose tool for polymer clay artists. It is used to create sheets of uniform thickness.
World Polymers is a trusted and experienced broker of prime, wide spec, recycled, commodity and engineering resins. Manufacturers worldwide Supporting the manufacturing processes such as: film/sheet/profile extrusion, blow molding and injection molding, and custom compounding, servicing diverse industry segments such as; automotive, medical, construction, film and packaging, dairy, telecommunications, agricultural, toys, home & garden products
High Impact Polystyrene (HIS) is a low cost, tough plastic that is easy to thermoform and fabricate. High impact polystyrene can be assembled with mechanical fasteners, solvents, or adhesives.
PET is produced by the polymerization of ethylene glycol and terephthalic acid. Ethylene glycol is a colorless liquid obtained from ethylene
Polyethylene Terephthalate Glycol
(PETG) is a water clear material and designed to be very easy to use in a range of applications. It's a thermoplastic polymer created through the copolymerization of PET and ethylene glycol.
Polycarbonate plastics are a naturally transparent amorphous thermoplastic. Although they are made commercially available in a variety of colors
American Peptide Society, Journal of Peptide Science, journal of peptide science impact factor, etc.
It deals with the study of the materials used in biological applications in medical devices and life science applications with a particular focus on structural biomaterials
Journal of biomaterials applications
Sage Publications. PubMed Journals, SCImago, NCBI etc.
Natural and synthetic polymers have mainly carbon, hydrogen, oxygen, and nitrogen as their most common elements. DNA and RNA also have phosphorous,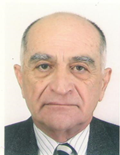 Dear Colleagues,
On behalf of the ConferenceSeries conferences, it is my pleasure to invite all of the great scientists, academicians, young researchers, Business delegates and students from all over the world to attend the World congress on Biopolymer and polymer chemistry from June 4-6, 2018, Osaka, Japan.
Biopolymer Congress shares an insight into the recent research and Polymer nanotechnology, which gains immense interest with the colossal and exuberant presence of adepts, young and brilliant researchers, business delegates and talented student communities.
Biopolymer Congress goal is to bring together, a multi-disciplinary group of scientists and engineers from all over the world to present and exchange break-through ideas relating to the Polymer. It promotes top level research and to globalize the quality research in general, thus making discussions, presentations more internationally competitive and focusing attention on the recent outstanding achievements in the field of polymer, and future trends and needs.
Since this congress covers very global aspects on polymer from very fundamental issue to practical application of the principle of polymer Chemistry, anyone interested in future progress of Polymer technology should not miss.
We're looking forward to an excellent meeting with great scientists from different countries around the world and sharing new and exciting results in polymer, which will be held in Japan, from June 4-6, 2018.
Thank you for your attention
With Best regards
PhD, DSci Vakhtang Barbakadze

Tbilisi State Medical University I.Kutateladze Institute of Pharmacochemistry,
Head of Department of Plant Biopolymers and Chemical Modification of Natural Compounds,
Georgia
Theme: Present situation and future perspective of Bio-polymers and polymer chemistry
Scope and Importance:-
basic disciplines and is also contributing to meet all Grand Societal Challenges. This contribution is such that numerous reports have been produced in recent years in Asia and world - wide, with the aim of drawing a comprehensive picture and proposing coordinated actions towards the establishment of coherent strategies in the field. The present report subscribes to this perspective, with a particular goal which is to contribute to the establishment of a comprehensive view of the role in efficient development of key enabling technologies.
Biopolymer Technology Includes:
Molecular Principles of Biomaterials
Biopolymers, Processing, and Biodegradation
HEML software for Biopolymer
Modeling and informatics tools for biomaterials
Molecular Biodynamers
Reductively Degradable Biopolymers
Polymeric Nanoparticles and Polymeric Nanogels
Bioplastics, Biocomposites, and Biocoating
Molecular Dynamics and Charge Transport in polymeric materials
biopolymers business
Recent Advances in Multifunctional Polymers.
About Venue:
Osaka is the second biggest metropolitan range in Japan and serves a noteworthy monetary center point. Verifiably a dealer city, Osaka has additionally been known as the "Country's Kitchen". With a populace of 2.5 million, Osaka is Japan's third biggest and second most imperative city. It has been the financial powerhouse of the Kansai district for a long time. The city's west side has the principle port and in addition vacationer goals with attractions, for example, Kyocera Dome, Universal Studios Japan, Osaka aquarium, Minami, Osaka château, Umeda sky building and the Tempozan Harbor Village. Osaka is known for its sustenance, both in Japan and abroad. Creator Michael Booth and sustenance pundit François Simon of Le Figaro have both recommended that Osaka is the nourishment capital of the world. Osaka's culinary predominance is the aftereffect of an area that has given access to excellent fixings, a high populace of vendors, and nearness to the sea and conduit exchange. Lately, Osaka has begun to gather more consideration from outsiders with the expanded prevalence of cooking and eating in mainstream culture. The National Museum of Art (NMAO) is an underground Japanese and global craftsmanship historical center, lodging principally accumulations from the post-war period and consistently inviting impermanent displays. Osaka Science Museum is in a five storied working by the National Museum of Art, with a planetarium and an OMNIMAX theater. The Museum of Oriental Ceramics holds more than 2,000 bits of pottery, from China, Korea, Japan and Vietnam, highlighting presentations of some of their Korean celadon under normal light.
Why to Attend???
Universal Conference on Biopolymers and Polymer chemistry - 2018 which will be the greatest gathering devoted to Biopolymer and Polymer chemistry.
• Professionals giving a chief specialized gathering to detailing and finding out about the most recent new era advancements created over the span of time alongside examining their applications.
• Events incorporate intriguing issues introductions from everywhere throughout the world and expert systems administration with enterprises, driving working gatherings and boards.
• Meet Your Objective Business area with people from and around the world focused on getting some answers concerning Polymer science and Engineering; this is the most obvious opportunity to accomplish the greatest accumulation of individuals from wherever all through the World.
• Conduct appears, scatter information, meet with current, make a sprinkle with another item offering, and get name affirmation at this event. Generally acclaimed speakers, the most recent techniques, methodologies, and the most breakthrough updates in Polymer science and Engineering are indications of this meeting.
Target Audience:
Materials Scientists/Research Professors
Junior/Senior research fellows of Materials Science/ Nanotechnology/ Polymer Science
Material science / Nanotechnology / Polymer/ Chemical Companies
Material science / Nanotechnology Associations
Advanced Materials and Nanotechnology Engineers
Physicists/Chemists
Biotechnology
Societies/Industries/Universities Associated with Advanced Materials and Nanotechnology:-
Society of Materials Science
Federation of Materials Societies
International union of Crystallography
International Organization of Materials
Metals and Minerals Societies
Japan Society for Composite Materials
Materials Research Society
Society for Biomaterials
Society for Advancement of Material and process Engineering
Society for materials Science
American Ceramic Society
American Composites Manufacturers Association
Australasian Ceramic Society
Australasian Society for Biomaterials and Tissue Engineering
Brazilian Composites Materials Association
Canadian Biomaterials Society
Federation of European Materials Societies
International Organization of Materials
International Union of Crystallography
International Organization of Materials
Metals and Minerals Societies
Society of Nanotechnology
Major Advanced Materials Science Associations Around The Globe
American Chemical Society (ACS)
American Physical Society (APS)
The Materials Information Society (ASM International)
Microscopy Society of America (MSA)
The Minerals, Metals & Materials Society (TMS)
Sigma Xi: The Scientific Research Society
International Society for Optical Engineering (SPIE)
The American Ceramic Society (ACerS)
International Association of Advanced Materials(IAAM)
Major Material's science Associations in Japan
National Institute for Materials Science
Journal of the Society of Materials Science, Japan - J-Stage
Japan Society for Composite Materials
The Society of Materials Science, Japan
Target Audience:
Industry 50%
Academia 40%
Others 10%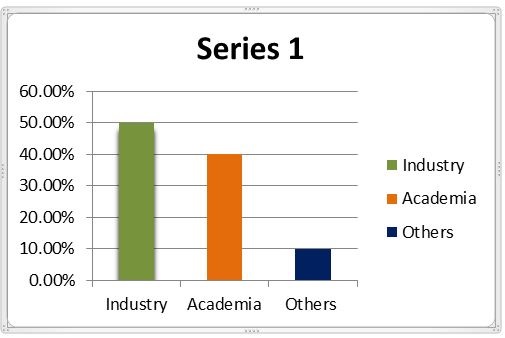 Figure 1: Target Audience
Top Universities in Japan:
Tohoku University
University of Tokyo
Kyoto University
Osaka University
Tokyo Institute of Technology
Kyushu University
Hokkaido University
Waseda University
Nagoya University
University of Tsukuba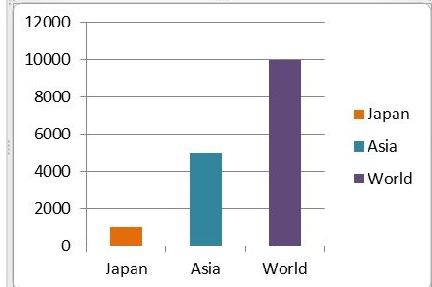 Figure 2: Statistical Analysis of Universities
Market Value on Biopolymer Research:-
Polymers and plastics are generally used in coating and packaging applications. Around 80% polymeric materials are produced from the petroleum industry, while processing fossil fuels. The burgeoning use of plastics is burdening the environment with its increasing carbon footprint due to greenhouse gas emissions, along with other factors such as soil and ground water pollution. Thus arising a need for environment-friendly alternatives. The growing focus towards sustainable development is expected to create an opportunity for bio-based plastics and polymers in the coming years. Biopolymers are polymers that are degradable when subjected to moisture and heat, under the action of micro-organisms. They are made from waste starch, biomass and other renewable feed stock. There are some commercially available polymers (such as polylactic acid, bio-nano composites and polyhydroxyalkanoate, etc.) which are used in the electronics and automotive industries. Governments are encouraging the use of biodegradable polymers over conventional polymers so as to reduce carbon footprint. Some major automotive companies are now opting for biopolymers in their vehicles; for instance, the Ford Motor Company is using biopolymers for interior applications.
Market Growth of Biopolymer Research in the last and upcoming ten years:
The global market size of bioplastics & biopolymers was USD 2.66 Billion in 2015 and is projected to reach USD 5.08 Billion by 2021. Developing at a CAGR of 12% in turm of value the market size is projected for the period between 2016 and 2021. The main objective of the study is to define, describe, and forecast the bioplastics market & biopolymers market on the basis of type, end-use industry, and application. The report includes detailed information about the major factors influencing the growth of the market (drivers, restraints, opportunities, industry-specific challenges, and winning imperatives). The report strategically analyzes the market segments with respect to individual growth trends, growth prospects, and contribution to the total market. In the report, the market size is projected for the segments, in terms of value, with respect to five major regions (along with countries), namely, North America, Europe, Asia-Pacific, Central & South America, and the Middle East & Africa.
Far reaching focused investigation and profiles of real market players, for example, Carolina Color Corporation, TradePro Inc, Toray Industries, Fine Polymers Corporation, Algix LLC, and Teijin Limit.
Funds allotted to Biopolymer :-
MSE staffs are driving various research ventures, which are bolstered by a normal of $4-5 million every year.
A noteworthy segment of this subsidizing originates from government stipends: U.S. Division of Defense and all branches of the military, U.S. Bureau of Energy, National Science Foundation, and Center for Disease Control and Prevention. Another part originates from State or private establishments.
At long last, industry (from little new businesses to vast universal partnerships) gives a significant part of the rest of, which give both to graduate research assistantships and support for students leading exploration on a venture.
Apart from the industrial personnel where most of the research work is done, other research communities include:-
Academicians include Student community.
Researchers include Post docs, Research Associates.
Scientists include Professors, Associate professors, and Assistant professor.
Industries include Presidents, CEO's, and R&D Managers.
Market Report of polymer :
The global Bioresorbable Polymers market was estimated at USD$ 694.3 million in 2016, and is anticipated to reach USD$ 1303.2 million by 2021, expanding at a CAGR of 13.42% between 2017 and 2021. The increasing health awareness, improving healthcare facilities worldwide and growing surgery procedures across the globe will have a positive impact on the bioresorbable polymers industry growth in the overcoming years
Global biopolymers market is projected to reach $ 7.32 Billion by 2019, with a GAGR of 6.4% from 2015, and Asia will have a big dynamic momentum on the market growth. The major players in the global biopolymers market are Braskem, Trellis Earth Products, Natureworks, Metabolix, Indorama Ventures Public, Novamont, Bio-On etc.
· The increasing product demand for drug delivery application is another key factor for market development over the forecast period. The harmless decomposition and its chemically neutral nature in the body make them suitable for drug delivery segment.
· Asia-Pacific is anticipated to be the fastest growing market, in terms of both value and volume. The rising product demand in the orthopedics and drug delivery applications and the raising healthcare spending is projected to promote the bioresorbable polymers market growth in the region.
Polymers are high molecular mass compounds formed by polymerization of monomers. The simple reactive molecule from which the repeating structural units of a polymer are derived is called a monomer. A polymer is chemically described by its degree of polymerization, molar mass distribution, tacticity, copolymer distribution, the degree of branching, by its end-groups, crosslinks, crystallinity and thermal properties such as its glass transition temperature and melting temperature. Polymers in solution have special characteristics with respect to solubility, viscosity and gelation.
Schematically polymers are subdivided into biopolymers and synthetic polymers according to their origin. Each one of these classes of compounds can be subdivided into more specific categories in relationship to their use, properties and physicochemical characteristics.
Polymer Industry:
Global Forecast to 2024 is a professional and in-depth research report on the world's major regional market conditions, focusing on the main regions (North America, Europe and Asia-Pacific) and the main countries (United States, Germany, united Kingdom, Japan, South Korea and China)
The global polymer industry is expected to grow with a CAGR of 3.9% over 2015-2020. The demand for polymer is driven by growth in end use markets, such as packaging, infrastructure, automotive, transport rails, and telecommunication mainly from emerging economies. Polymer is continuously substituting metals, glass, paper, and other traditional materials in various applications due to its strength and lightweight and the design flexibility they offer brand owners along with low-cost. Thermoplastics segment is expected to witness the highest growth over the next five years. Increasing applications of engineered plastics in various fields, such as construction, automotive, and industrial manufacturing equipment to mechanical engineering is expected to drive this market.
Figure 3: Growth forecast of polymer
Global Advanced Materials Market:
Advanced materials are known to have superior qualities as compared to traditional materials. Thus, they are used in varied applications. These materials are known to deliver excellent performance due to their exceptional strength and high endurance to tolerate fatigue. The research report states that the global advanced materials market is expected to be worth US$102.48 bn by 2024 as against US$42.76 bn in 2015. Between the years of 2017 and 2024, the global market is expected to surge at a CAGR of 10.4%.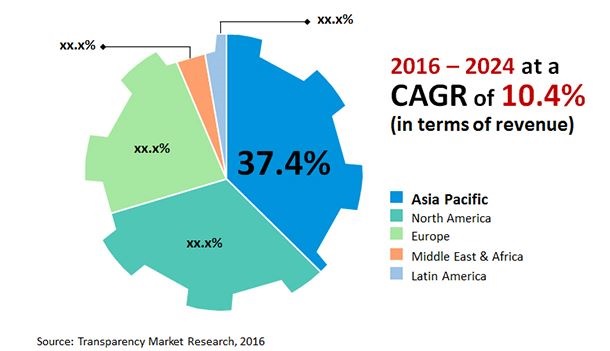 Figure 4:Global forecasting of advanced materials
Advanced Materials for 3-D Printing:
The global market for 3-D printing materials reached $576..6 million in 2016. This market is expected to reach $676.6 million in 2017 and over $1.5 billion in 2021, registering a compound annual growth (CAGR) of 21.5% over the next five years.
Photopolymers, the largest segment of the global market for 3D printing materials, should reach $334.6 million in 2016 and $711.8 million by 2021, increasing at a CAGR of 16.3% through 2021.
Extruded Plastics:
The extruded plastics market is projected to grow from USD 184.34 Billion in 2016 to USD 291.74 Billion by 2026, at a CAGR of 4.7% between 2016 and 2026.
The growing demand for extrudates from the construction industry is expected to drive the extruded plastics market. Increasing demand from Asia-Pacific region from end-use industries such as packaging is also expected to fuel the demand for extruded plastics.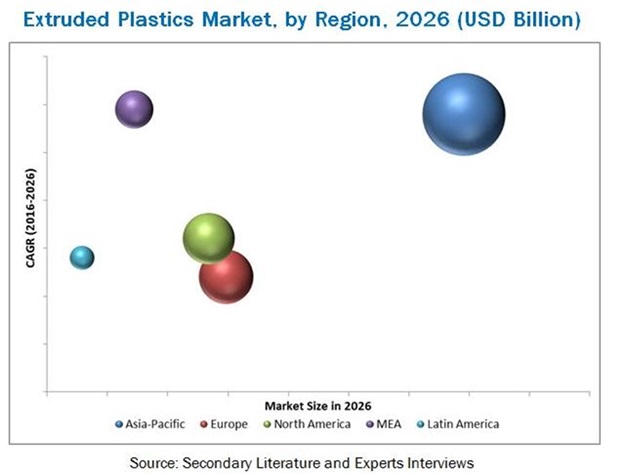 Medical plastic:-
The global market for medical plastics reached nearly 12.0 billion pounds in 2015. This market is expected to increase from nearly 12.7 billion pounds in 2016 to nearly 17.2 billion pounds in 2021 at a compound annual growth rate (CAGR) of 6.2% for 2016-2021.

Figure 5: Global Medical Plastic Market, by Resin , 2015-2021 (Million Pounds)
*Source: BCC Research, Transparency Market Research & Markets and Market
To share your views and research, please click here to register for the Conference.
To Collaborate Scientific Professionals around the World
Special Issues
All accepted abstracts will be published in respective Our International Journals.
Abstracts will be provided with Digital Object Identifier by
---
Conference Series LLC LTD Destinations
Webinars & Conferences By Continents